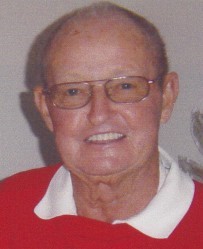 BILLY IKE HEMBREE
Oct 27, 1928 - Oct 14, 2009

Billy Ike Hembree passed away on October 14, 2009 in Lake Havasu City, AZ. Bill was born in Bridgeport, AL to Walter Bruce Sr. and Nanny Lee Hembree. He moved from Chattanooga, TN to Van Nuys, CA in 1956. Bill married Jean Bernier in 1961 and started their family in Simi Valley, CA where they lived in the Texas Tract for 36 years before Bill retired from Litton Data Systems, Agoura, CA after 33 years. In 1998, Bill and Jean started spending their winters in Lake Havasu City, AZ where Bill became an avid fisherman enjoying fishing off his patio in the Islander RV Resort.

Bill is survived by his wife of 48 years, Jean Hembree; daughters, Rene Hembree of Lake Havasu City, Patricia Bolt of Chattanooga, TN, Karen (Nelson) Burkhardt of Vermillion, OH; son, Steven (Shawnda) Hembree of Chattanooga, TN; brother, Jay Hembree of Camarillo, CA and four grandchildren, Lisa, Carrie, Isaac and Madalyn. Bill was preceded in death by his son, Joey Dale; his brothers, Raymond, Walter and Bruce Jr. and sister, Grace Ann.

Per Billís request there will be no services. However, Billís family has requested that donations can be sent in Billís memory to Hospice of Havasu, PO Box 597, Lake Havasu City, AZ 86405.