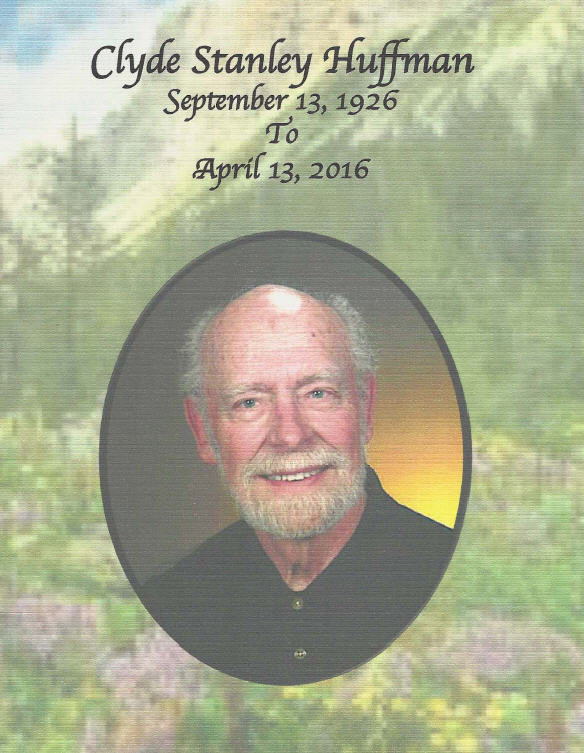 Clyde Stanley Huffman
(Sept 13, 1926 - Apr 13, 2016)
Clyde Huffman was a leader and manager in the Information Systems Department for over 35 years. He was instrumental in bringing many new and forward thinking automated applications to the Division, especially in support of Operations and Manufacturing.
Following retirement, Clyde and his wife Chris moved to Port Angeles, WA.
Clyde passed away on April 13, 2016 following an extended illness.
A Celebration of Life service which included several of Clyde's friends from Litton was held on Wednesday, April 27, 2016 at Chapel of the Oaks in Oakwood Memorial Park, Chatsworth, CA.
There is a rememberance page for Clyde on the DSD Reunion BLOG.