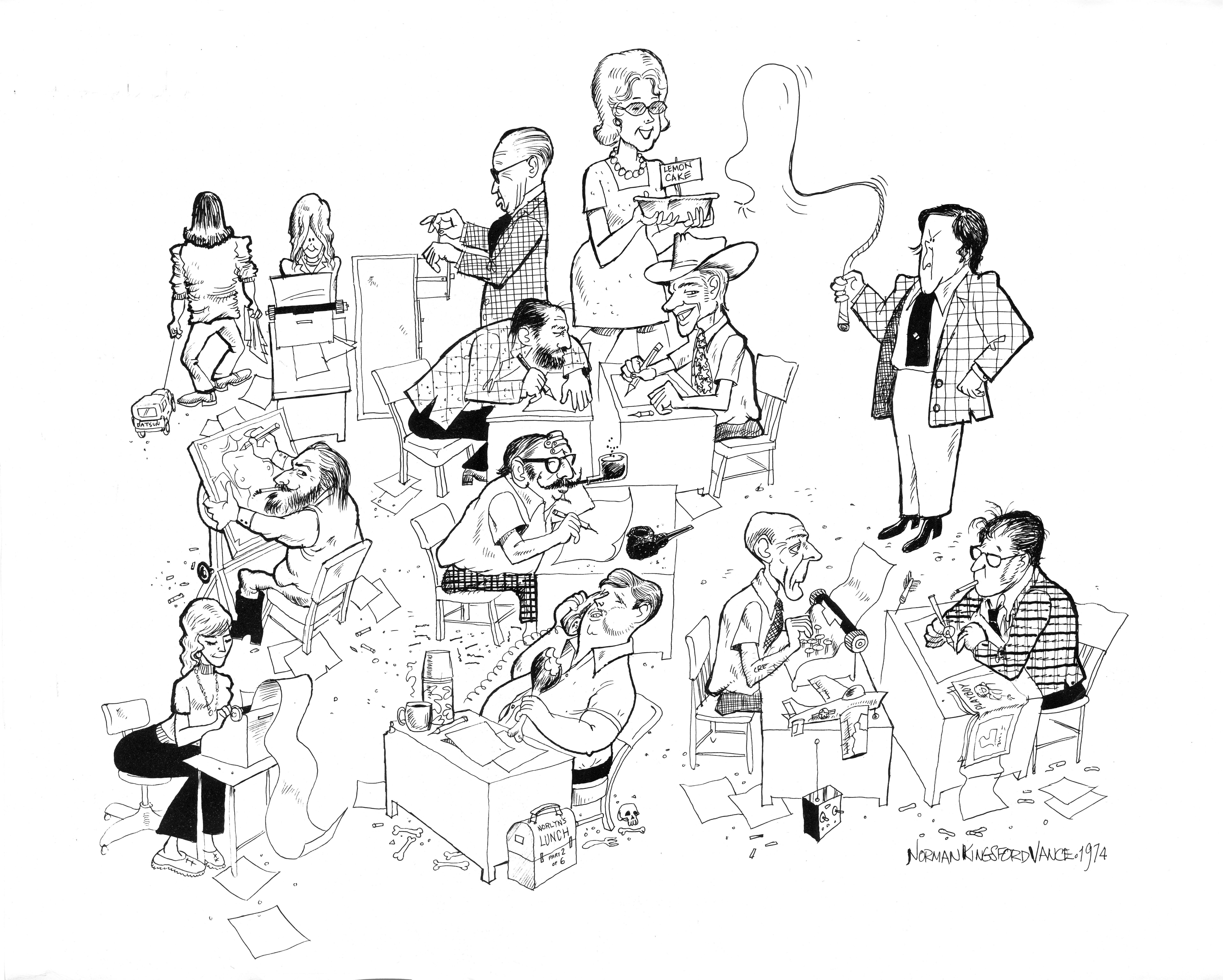 Norman Vance Drawing of 1974 Proposal Development Team
Can you idenitfy the characters?
If you think you know who is pictured in this illustration, send your quesses to the
Webmaster . The individual with the most correct answers will be given credit below.
With 5 out of 13, the current winner is Ward White.
Thanks to Ward White for the drawing
Back to Pictures Menu